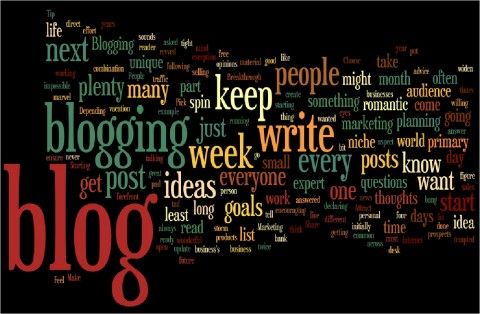 It's Friday – so it's time for a new portion of interesting links from around the world of EconoBlogs.
1. Our already regular contributor Michael Fuenfzig informs us that TEDx talks at Tbilisi State University are now available on Youtube. Interesting and important news for anyone who knows what TED is. And if you don't – a good opportunity to start.

2. Brad DeLong has an interesting post on how far the US Treasury borrowing could go, before it actually becomes harmful for the economy. The answer, conditional on the present economic conditions, is quite interesting.

3. The same blog also discusses the limitations of monetary policy in a liquidity trap – pretty useful stuff, I'd say.

4. Risking incurring Zak's wrath, here are Paul Krugman's thoughts on microfoundations. Highly macro-biased of course, and hence controversial (as is usual with Krugman), however there is one part I agree with wholeheartedly: "what we call "microfoundations" are not like physical laws. Heck, they're not even true".

5. Some more thoughts on microfoundations – from Noah Smith this time. More well-thought than the short post from Krugman – and look for more links inside.

6. And some more on the same subject from Stephen Williamson.

7. Again microfoundations - a view from the other side, as it were – David Glasner wishes to distinguish between good and bad microfoundations.

As an aside – I apologize for so many links dwelling on the microfoundations debate, but I really believe this to be one of the most important issues in macroeconomics (macromodeling for sure) and I included such (probably) biased and controversial views in this week's post on purpose: the more we discuss things like this, the better.

8. Some macro yet again – Worthwhile Canadian Initiative has a little nice explanation of the inflation targeting as a version of American put option. The comments are as interesting as the post itself (I myself more agree with a "Kafkian" commenter K there).

9. Remember a discussion on digital vs "analog" content last week? Here's a sad story, reported by the Washington Post. End of an era…

10. And finally, some humour (and yes, I prefer British spelling). First, British comedian David Mitchell explains what the recession is really about (and I'd recommend watching episodes of "Mock the Week" to anyone). And second, brilliant Yoram Bauman extends the famous (btw, if "humour" should be "humor", why is "famous" not "famos"?) "sh*t happens" paradigm to economics.