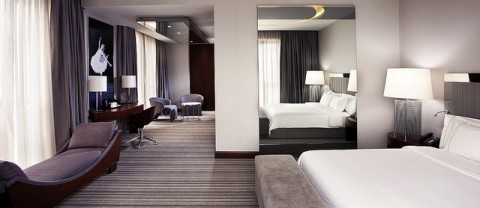 A recent NBER working paper by Diego Comin caught my attention. The paper explores the tourism industry in Tanzania and tries to answer a few questions. The results should be taken with a grain of salt, as the methodology appears to be less watertight than in your usual NBER working paper. The sample is rather small, the data is largely self-reported, the conclusions seem rather heroic, and the paper does not appear to be embedded in a literature. Nevertheless it is highly relevant for Georgia and her tourism industry.
The paper finds that room prices in luxury hotels in Tanzanian are significantly higher than in most other countries, and that these price differences cannot be explained by differences in costs. This comes as unhappy news to Tanzania, as higher room prices are found to cause lower visitor numbers to the country. Even worse, visitor numbers are persistent. Low visitor numbers now imply low visitor numbers in the future. Two reasons for this persistence are word-of-mouth. Tourists visit a country or destination if they hear good things about it from friends and acquaintances. The other reason is learning-by-doing. Hotel managers and other tourism professionals need exposure to foreign tourists in order to understand what foreign tourists demand.
How can this persistence in visitor numbers be overcome? With high room prices detering visitors one would assume that hotel managers have an incentive to lower their prices. But not so, the author argues. There might be externalities, giving a role to the government in tourism promotion. One, hotel managers will not take into account word-of-mouth when pricing their rooms, as word-of-mouth arguably mainly benefits the destination and not the individual hotel. Second, higher hotel prices will reduce demand for an individual hotel. But they will also reduce demand for a destination, which will be perceived as expensive by international visitors.
What does this mean for Georgia? Arguably hotel prices in Georgia are high, word-of-mouth is important, and the learning-by-doing process has just started. Marketing campaigns abroad might help in spreading the word, but do little to address the problem of Georgia being perceived as an expensive destination. Whether this perception is correct or not depends on your perspective. But at least compared to Turkey, a beach vacation is rather pricey.