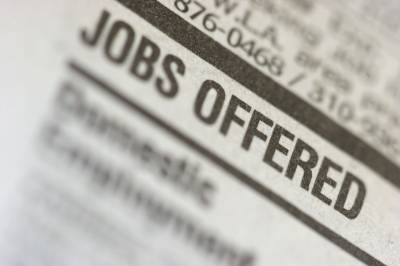 As Harry S Truman once noted – "It's a recession when your neighbor loses his job; it's a depression when you lose your own". While Georgia was able to grow its economy, this growth did not trickle all the way down. The overall number of jobs did not increase, resulting in very high unemployment, especially among youth and recent university graduates (up to 35% according to some counts).
Unemployment hurts the individuals involved and the economy as a whole. As an individual you lose income, and still worth, may see your value in the labor market ("human capital") depreciate. The economy loses potentially productive workers who sit idle or decide to migrate (hence, brain drain).
As my experience suggests, however, there is no need to sink into depression or wait for the new Georgian government to do something about jobs. One of the simplest ways to deal with the problem of unemployment – at least at the individual level – is to use the opportunities offered by online outsourcing job marketplaces. Indeed, this is astonishingly simple!

HOW DO ONLINE OUTSOURCING MARKETPLACES WORK?
There are numerous web-sites (for example, Odesk.com, freelancer.com, guru.com, elance.com, Vworker.com) which offer market mechanism to match contractors and employers from all over the world. These web-sites are brokerage firms which charge small fees from revenues earned by contractors and from payments made by employers. The largest companies such as Odesk, Freelancer and Elance have, on average, 300,000 businesses registered on their market-places which constantly post new projects and seek contractors; contractor earnings total up to 500mln$ annually, per large marketplace.
So, what is needed to start earning income?
One needs to have access to internet, knowledge of English and some other skill e.g. academic writing, creative writing, copywriting, translation, technical writing, software development, web development, customer service, business services, etc.

MY STORY:
Of the numerous web-sites which offer freelance online jobs the best experience I had was with Odesk.com. I used it for 2 years, working with 32 different employers and earning over $25,000 in total. On average, I spent 2 hours on searching jobs and 16-17 hours working, per week. That is about $13 per hour. I worked on projects that required academic writing and creative writing. To give some examples, I helped BA students of economics and political sciences to write and edit papers and home assignments; wrote simple blogs on fashion, sexy clothing, baby diapers, love, family problems etc.; did some product descriptions and sales page writing; published classical books for Kindle; wrote e-books on guitar lessons and on issues concerning rock band creation.
How to start:
You go to the web-site and register your account;
Read terms and conditions page and pass a simple Odesk Readiness test after which you will be able to start applying for posted vacancies.
Pass a Basic English test and make sure that you are at least in the 75th percentile. Also, there are numerous other tests on the web-site which test your skills and serve as signals to employers about your abilities. One of the greatest advantages of the site is that it taking all these tests is free of charge.
Now that you have passed the tests that prove your specific skills you can start applying for jobs. You have a quota of 20 applications per week that you can use. If you have a good profile and test scores are also high then you are likely to get approved for about 4-5 projects out of 20 applications, per week.
Some useful tips:
Odesk charges you 10% from each payment you receive. You can always ask your employer to pay you 10% more than what you think you should get for the job. They usually agree.
Once you start looking for posted jobs, be sure to find such employers who already have a payment method verified and, maybe, have already paid other contractors. Such information about employers is readily available on the site. This way you will be guaranteed that you are not spammed. However, do not be too afraid of being spammed. Out of 32 cases, I was spammed only once.
Last but not least, you have to build your reputation on the site so that you get even better jobs in the future with higher pay rates. Employers give you feedback and rating after you complete a job – so, remember to always take the jobs which you think you will handle well and, yes, handle them well.