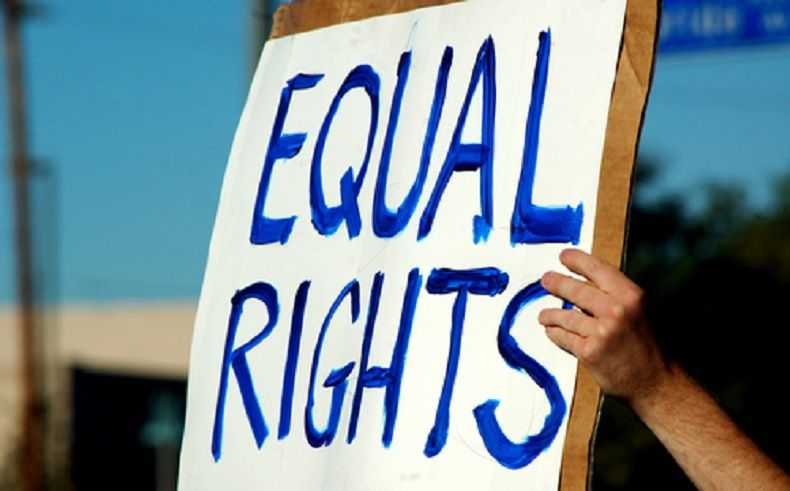 Back in 12th century, one of the greatest Georgians, Shota Rustaveli, was writing about equal rights for men and women in his poem. Do we share his ideas today?
The Georgian constitution has a guarantee of gender equality in the country. Accordingly, men and woman have equal rights to land ownership, and the right to inherit land is same for both sexes. However, in Georgia, as in many developing countries, land ownership issues are very much influenced by cultural values. Georgian traditions make it less likely that land will be inherited by the daughter. Land is a valuable asset, and traditions drive land to be left to a male relative in order to somehow to ensure the well-being of the family. On the other side, people believe that women's ownership rights to land should be restricted in order to assure that it will stay within the family. Also, people often assume that a man has more ability to do farm work than women.

WHY IT MIGHT BE A PROBLEM
When we speak about low agricultural productivity, we always point at lack of technological innovations and education, shortage of skilled professionals in agriculture, and other reasons, but we do not necessarily consider gender and social disparities as one of the reasons for low productivity.
In a study done by the Food and Agricultural Organization (FAO), it is stated that if women and men had equal access to land and other resources, total agricultural output could be raised in developing countries, which, in turn, could decrease hunger in the world by 12-17%. (FAO, 2011).
Different research also confirms the untapped potential of women's contributions. Gender inequality in different sectors in most developing countries may create real costs to society in terms of unused potential in achieving higher agricultural output, food security, and economic growth. A change in the distribution of inputs and/or control over resources between female and male farmers could not only significantly increase productivity and food and nutrition security, but could also positively affect education outcomes. (Tina D. Beuchelt, 2016)
Furthermore, according to research done by Klasen and Lamanna (2009), increased female participation in the labor force has a positive impact on economic growth.
Adoption of innovations and technologies leads to improved productivity growth in agriculture and sustainable development. According to the literature on this issue, women and men have different rate of technology adoption in agriculture, because of the different roles, power and rights in the household. (A. Eerdewijk 2015)

THE SITUATION IN GEORGIA
Georgian agriculture remains the largest employer in the country, with around 45% of the workforce employed in this sector. In spite of this, the Georgian agricultural sector is underperforming (share of agriculture in total GDP is around 9%) and productivity is very low.
According to Geostat data, 2,635 women and 9,204 men was employed in agricultural enterprises in 2015. Men's average monthly wages in agri enterprises (613 GEL) were 35% higher than a woman's wage (455 GEL).
Table: Distribution of Land Area Operated by Holdings(by Sex of Farmer or Head of Farm)
2010
2011
2012
Total land area(including leased land)
Women
Men
Women
Men
Women
Men
22
78
21
79
20
80
Source: Geostat.ge
Even though women's employment in agricultural enterprises is low, women's participation in farm activities is much higher. Women are largely not working at paid jobs within the household farm. Beyond complex household work, women are mostly involved in producing agricultural crops, harvesting, processing agricultural products, selling agricultural products, taking care of animals, processing and preparing food, caring for family members, and maintaining their homes.
Men are generally more involved in planning and supervising all the activities related to farm management and finance allocation.
The roots why we have such unequal distribution of activities among men and women might be found in the resource allocation between them. Unequal ownership of different resources is reflected in a lower share of woman farmers in Georgia. The Georgian Farmers Association has 1,971 farmer members, out of which 24% are woman.
As shown on the table, only 20% of Georgian land was operated by women in 2012. Since property rights traditionally favor men, women might not have strong incentives or the ability to adopt sustainable farming practices.
For instance, adoption of new technologies may be positively linked to the level of farmers' wealth, as wealthier farmers have a better ability to bear risks, and it is therefore more likely that they might try new technologies. Since women own less land and are therefore less wealthy overall, they may be less likely to assume this risk. In addition, women who do not own land cannot use it as collateral, and it is hard for them to obtain credit from banks. Restricted access to finance does not allow them to develop their farm activities and adopt new technologies, compared to men who have easier access to credit and technology.

HOW TO IMPROVE
Gender inequalities in access to land or other resources may be hindering sustainable and inclusive agricultural development.
International organizations that work in the agriculture field in Georgia try to improve women's involvement in farm management and employment in general. They have introduced several different programs in this regard.
However, this issue is not fully addressed by the government and might require policy interventions to achieve higher economic growth and to improve the efficiency of rural labor markets. Policies should be introduced in order to influence the economic incentives and social norms that determine whether women own land, whether they can work and be decision- makers, and the type of work they can perform. People should understand that inheritance of land should not be based on gender, but rather on those family members who are most interested in agriculture and farming.
---