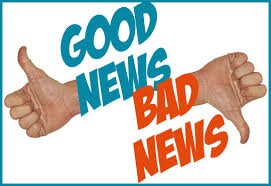 Cash remittances sent home by thousands of Armenians working in Russia and other countries increased by more than 23 percent in the first 10 months of this year compared to 2010, RFE/RL's Armenian Service reports.
While this sounds like unambiguously good news for Armenia, it is not. Remittances can have a very similar effect as natural resources wealth – it gives rise to what is called the Dutch Disease.
Both remittances and exports of natural resources result in an inflow of foreign currency into a country. While this raises incomes, it also has some less beneficial effects: labor supply and thus production will go down; the exchange rate will appreciate thus reducing the competitiveness of the exporting sector. Consumption will also increase. While consumption of tradable goods will be accommodated by foreign countries, consumption of non-tradable goods will not, by definition, thus leading to inflationary pressure.
In short, while the increase in remittances is good news for the recipients and workers in the non-tradable sectors, it is bad news for those not having relatives abroad and or working in export industries.