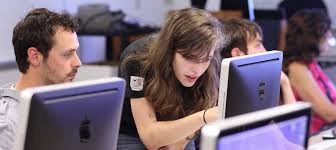 Recently, the Georgian authorities cracked down on Nigerian students who allegedly did not really study but used their student visas for getting access to the Georgian labor market. Yet their residence permits were withdrawn without proper verification that this suspicion was actually true. We know of a young Nigerian woman who, according to her university instructors, was studying at UG fully seriously. After three years of studies, shortly before acquiring her degree, her visa extension was denied and she had not alternative but to return to Nigeria.
Three years of tuition payments and a lot of hard work are heavy losses for this woman. The authorities could have requested university transcripts from her so as to prove that she was studying seriously, or they could have ask her instructors for testimonies. To our knowledge, nothing like that was done.
Demanding proof of study progress is perfectly legitimate, but excessive strictness is inadequate for a country that relies so much on the generosity of others. Georgia sends tens of thousands of its young people to universities abroad, and like the Nigerians in Georgia, many of the Georgian students abroad are rather poor. Many of them receive financial support from their host universities or host countries, and many access foreign labor markets through their student visas.
Georgian universities do not play in the world league, but the country has its own intellectual and scientific traditions and certainly it is home to many smart scholars. In particular in mathematical subjects and in the natural sciences, some Georgian researchers have world-level expertise (which may occasionally be blurred by a lack of English language skills that prevent their recognition in the Western hemisphere). Consequently, students from all over the world, appreciating decent universities that are not overly expensive, come to Georgia. Can Georgia economically utilize on its good higher education, too?

SELLING KNOWLEDGE
The National Bank of Georgia reports "money inflows" from abroad. For many countries, remittances comprise the bulk of these payments. In 2008, India was ranked 99th among the source countries, but India's position improved to the 11th rank in 2011. In 2012, Indians sent 897,000 US dollars to Georgia, returning roughly to the 2010 level and taking the 33rd place in the ranking. 897,000 dollars injected into the Georgian economy as incomes of landlords, shopkeepers, and taxi drivers, are not irrelevant for a country with raging unemployment and an average yearly income of 6,000 dollars.
The chart shows "money inflows" to Georgia and compares them with foreign direct investment (FDI). As can be seen, in recent years money inflows were a more important source of income for Georgia as the celebrated FDI payments. Money inflows are primarily remittances from Georgian migrants to their relatives, yet the numbers also include payments sent by relatives of foreign students in Georgia. About one million out of the 1,334 millions that were sent to Georgia in 2012 come just from the Indian students.
According to the data provided by Geostat, there are 2,910 foreign students studying at Georgian universities. The vast majority, namely 825 (or 28.4%), are Indians. We also host 583 Azeri and 486 Nigerians at our universities. These are formidable numbers and we should be proud that Georgian higher education attracts people from all over the world. In terms of money inflows, Nigeria improved from rank 126th in 2008 to 66th in 2012, in absolute terms transferring 97,000 USD. It is worth noting that, while Nigeria has almost half the number of the Indian students in Georgia, money sent from this country is almost ten times less than money coming from India. This might serve as an argument that, unlike Indians, Nigerian students in Georgia are mostly for job rather than for studying. They earn money for their living and do not require the money sent by their relatives from their homeland. However, even if this is true, we should not put everyone in the same basket.
A huge number of studies point out the importance of foreign direct investments for developing economies. Often, FDI is considered the main driver of economic growth. This is true for Georgia as well, yet, as we mentioned already, in our country the "money inflows" have been growing steadily and in the last years exceeded FDI! More than 1.3 billion US dollars were remitted in 2012 (see the chart). In addition to its growing quantitative relevance, this source of foreign money has proved to be more stable than FDI.
click to enlarge
There are great numbers of young people, mainly from poor countries, who are looking for decent education but cannot afford to study in Europe or the USA. Georgia, scarce in goods and services it can deliver to the world's markets, does surprisingly well in attracting such students. If blundering visa authorities do not mess up this opportunity, "exporting education" can indeed become a substantial source of income for this country.