As I do every year since I arrived to Georgia back in 2009, I attended this November the Tbilisi International Fair for Agro, Food and Drink Products, Packaging and Processing. This fair, although very small for international standards (some 60 stands) is actually one of the most important trade exhibitions in the country, and the only significant one with a focus on agriculture and food sectors.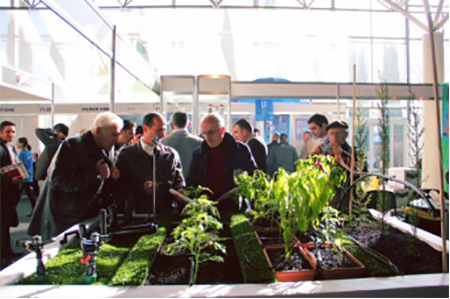 When I visited this fair the years before I always found it a bit 'fake': flashy stands, few visitors (excepting in the inauguration day) and very seldom real trade. The trend start changing a bit last year, and now , finally, the fair looked very much different, or better to say, it look more real For the first time I saw large crowds of farmers from the regions (there were quite some old buses, vans and ladas out in the parking) walking around and also talking with the exhibitors and making deals. This time the items exhibited (greenhouse equipment, irrigation systems, improve seed varieties, packing, machinery, tools…you name it) were maybe less sophisticated than in previous years, but certainly better aligned with the real needs of the country's many small farmers. Most of the international companies were Ukrainian, Turkish, Israeli and Eastern European (Polish, Baltic, Czech)… countries well known by efficient (but affordable) equipment and inputs for small farmers are produced . Also for the first time, there were some stands of farmers groups and unions, including the recently established Georgian Farmers Association (the ladies in the stand told me they were getting some 40 new membership requests a day!), the Honey Union and the Nurseries Association.
This time, visiting the fair was a refreshing experience…finally!