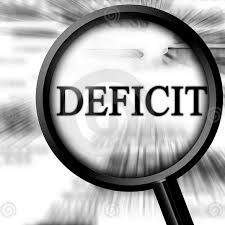 There are many pressing challenges and issues that command the attention of people interested in politics in Georgia. Some of these issues are emotionally charged, and there is not necessarily a consensus across society. However, there is one issue on which there should be a consensus, and it matters tremendously to the Georgian people. This is the issue of unemployment, and more specifically, unemployment numbers. According to a recent survey that CRRC conducted for NDI, Georgians consider unemployment to be the most pressing issue.
The problem is that official unemployment numbers are unlikely to be right. Officially, unemployment is at 15%. These 2012 numbers were announced on Monday, May 27 (a similar number was stated for 2011, see the Chart). Yet a good number of surveys have now established that the actual unemployment number is higher than 30%. Some of these surveys I was personally involved with in the past, when working at the Caucasus Research Resource Centers, where we have done dozens of surveys over the last years. I am thus convinced that the real unemployment number is above 30%, since all these survey efforts return similar result. (Note that there is some seasonal variation, in that more people are employed in summer, for example in building or tourism-related work, than in winter.) Other survey companies come to the same conclusion.
GORBI, for example, which conducted the World Value Survey, an international survey effort done to high standards and allowing for detailed comparability, also found that in 2008 unemployment was around 30%, again almost double the official number. When comparing World Value Survey data across 51 countries, only Zambia and Mali have a comparable scale of discrepancy between the official numbers and World Value Survey data results.
Addressing the issue of unemployment, which affects so many Georgian families and households, in a first step requires accurate and reliable data that everybody in society can trust. It is hard for the government to make this adjustment if they have been in power for long. The previous government, too, inherited these numbers and my guess is that they at some point found they could not change the wrong numbers. If you have been in power for a few years and make that change it looks as if unemployment had increased while you were in charge, when in reality you have just ensured that we have accurate data to work with.
NGOs, research institutions, media, international organizations and engaged citizens should put this issue on their agenda, and encourage the government to restate unemployment data, so that it becomes a reliable figure. Correcting the data is a step that the government might not take by itself, since it is a sensitive political issue. Public support for this issue thus is important.
I should also add that for my experience, the problem is not capacity. The people that I met from GeoStat were impressive and entirely professional. But some numbers take on a life of their own, and require political engagement for them to become accurate.
It may sound like a fairly technical suggestion, but accuracy of unemployment numbers is a key step towards understanding and addressing unemployment itself. As unemployment is one of the biggest problems facing Georgian families today, the step towards more accurate data should be taken now.
(A previous version of this article appeared, in Georgian, in Liberali.)
---
Dr. Hans Gutbrod lived in Georgia for 10 years, and used to be Regional Director of the Caucasus Research Resource Centers, for Armenia, Azerbaijan, and Georgia. He now works as a consultant.